Standard Chartered: Viet Nam's GDP to grow 7% next year
Standard Chartered Bank maintains its GDP growth projection for Viet Nam at 6.7 percent for this year and 7 percent for 2023.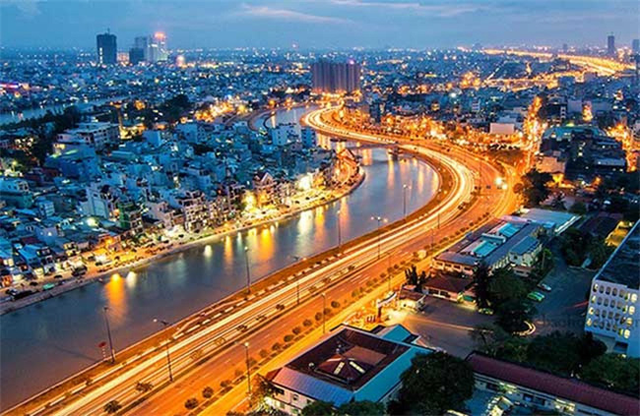 The forecast is highlighted in the Viet Nam section of the bank's recently published global research report titled Global Focus–Economic Outlook Q3-2022: Near the tipping point.
Viet Nam's economic recovery has shown signs of broadening; macroeconomic indicators continued to recover in June, said Economist for Thailand and Viet Nam, Standard Chartered Bank Tim Leelahaphan.
The recovery may accelerate markedly in second quarter of the year, particularly as tourism reopens after a two-year closure, he added.
According to Standard Chartered Bank's economists, inflation is forecasted at 4.2 percent and 5.5 percent in 2022 and 2023, respectively. Inflation remains under control for now.
Standard Chartered Bank expects the State Bank of Viet Nam (SBV) to keep the policy rate on hold at 4 percent in 2022 and policy normalization to take place in the fourth quarter of 2023, with a 50 basis point (bps) hike to 4.5 percent.
The UK-backed bank raises its US$-VND forecasts to account for pressure on the goods trade balance from elevated commodity prices, with US$-VND projected at 23,000 at end-Q3-2022 and 22,800 at end-Q4-2022.
The bank expects sharp Vietnamese dong appreciation next year, along with a likely rebound in Viet Nam's current account surplus.
source: https://en.baochinhphu.vn/
More Articles