New policies take effect from June 2022
series of new policies on chip-based ID cards, online ordinary passport issuance, interest rate support from the State budget for loans borrowed by businesses will come into effect from July 2022.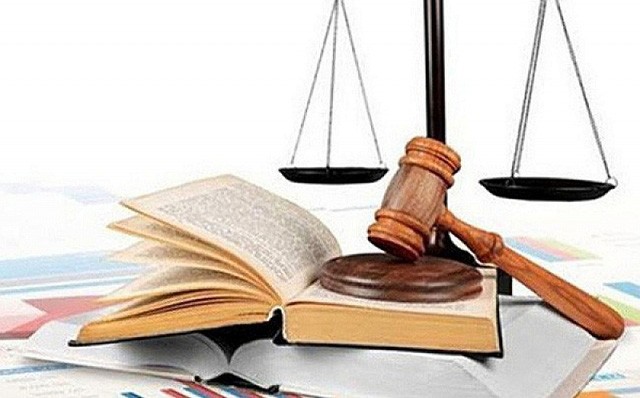 Illustration photo
Reduction of fees and charges
On 24 December 2021, the Ministry of Finance issued Circular 120/2021/TT-BTC, to support and remove difficulties for those affected by the Covid-19 epidemic.
Accordingly, from 01 January 2022, the several fees and charges are reduced as following:
A 50 percent reduction in the fee for granting certificates of capacity for construction activities to organizations and the fee for granting professional certificate for construction to individuals as prescribed under Circular 172/2016/TT -BTC.
A 50 percent reduction in the fee for appraisal of investment projects of construction and the fee for appraisal of basic design as specified under Circular 209/2016/TT-BTC.
A 50 percent reduction in the fee for issuance of operation permits to send workers working abroad for a limited period of time as prescribed under Circular 259/2016/TT-BTC.
Circular 120 also provides adjustment to other fees and charges related to industries, professions and fields seriously affected by the Covid-19 epidemic.
Online ordinary passport issuance
From June 1, 2022, the Ministry of Public Security (MPS) will issue ordinary passports online. This is part of the ministry's effort to implement the Government's initiated Project on "Developing the application of data on population, electronic identification and authentication for national digital transformation in the period of 2022-2025, with a vision to 2030."
Accordingly, Vietnamese citizens in the country who have a valid citizen ID with an electronic chip or a valid 12-digit citizen ID, will be able to access to the National Public Service Portal or the Public Service Portal of the Ministry of Public Security to register, pay online fees, receive passports via portals or come to receive them directly at the exit and entry management agency when results are available.
In addition, the policy on reducing passport fees is going to expire on June 30, 2022.
Support for SMEs
The Ministry of Planning and Investment issued Circular No. 06/2022/TT-BKHDT guiding a number of articles of Government's decree No. 80/2021/ND-CP detailing and guilding the implementation of a number of articles of the Law on Supporting Small and Medium Enterprises (SMEs).
The new support policy cover consulting, human source development, innovative start-up SMEs.
Full automatic non-stop toll collection on Ha Noi-Hai Phong highway
Full automatic non-stop toll collection (ETC) will officially start on the Ha Noi-Hai Phong highway at 9am on June 1.
Vehicles without ETC tags or insufficient money in ECT accounts will be fined if they intentionally enter the highway.
Under Point C, Clause 4, Article 5 of Decree 100/2019/ND-CP and revisions under Decree 123/2021/ND-CP, drivers of such vehicles will face fines ranging from VND 2-3 million and have their driving licences withdrawn for between 1-3 months.
Paper-based invoices to terminate on June 30
Decree 123/2020/ND-CP guiding the implementation of invoices and a postponement in the implementation of e-invoices will take effect on July 1, 2022.
Accordingly, paper-based invoices are allowed by June 30, 2022. From July 1, 2022, all businesses, excluding household businesses or individuals, must issue an e-invoice with or without the tax verification code to the buyer for the sale of goods and services.
So far, 63 provinces and cities in Viet Nam have deployed e-invoices./.
source: https://en.baochinhphu.vn/
More Articles