News in Photos: Investment Conference 2016
To develop the science and technology potential, making Hoa Lac Hi-tech Park (HHTP) become an appealing destination for hi-tech investors, on the 20th December 2016, HHTP Management Board organized the Investment Conference 2016 at the Ministry of Science and Technology. Participating the conference were H.E. Mr. Chu Ngoc Anh, Member of the Central Party Committee, Minister of Science and Technology; Mr. Phan Van Kiem, Vice President of Vietnam Academy of Science and Technology, Mr. Nguyen Doan Toan, Municipal Commissioner, Vice President of Ha Noi People's Committee, Mr. Dang Huy Dong, Deputy Minister of Planning and Investment; Mr. Nguyen Van Than, Member of National Assembly course 14, President of Vietnam Association of Medium and Small Enterprises, businesses that have invested and are making research of investing in HHTP and representatives of mass media. From international representatives, there were Mr. Nagai Katsuro, Minister of Economic Affairs, Embassy of Japan in Viet Nam; Mr. Richard Shih, Chief Representative, Taipei Economic and Cultural Office in Vietnam as well as embassy representatives and trading promotion organizations and associations of countries in Viet Nam.
Below are some photos at the event.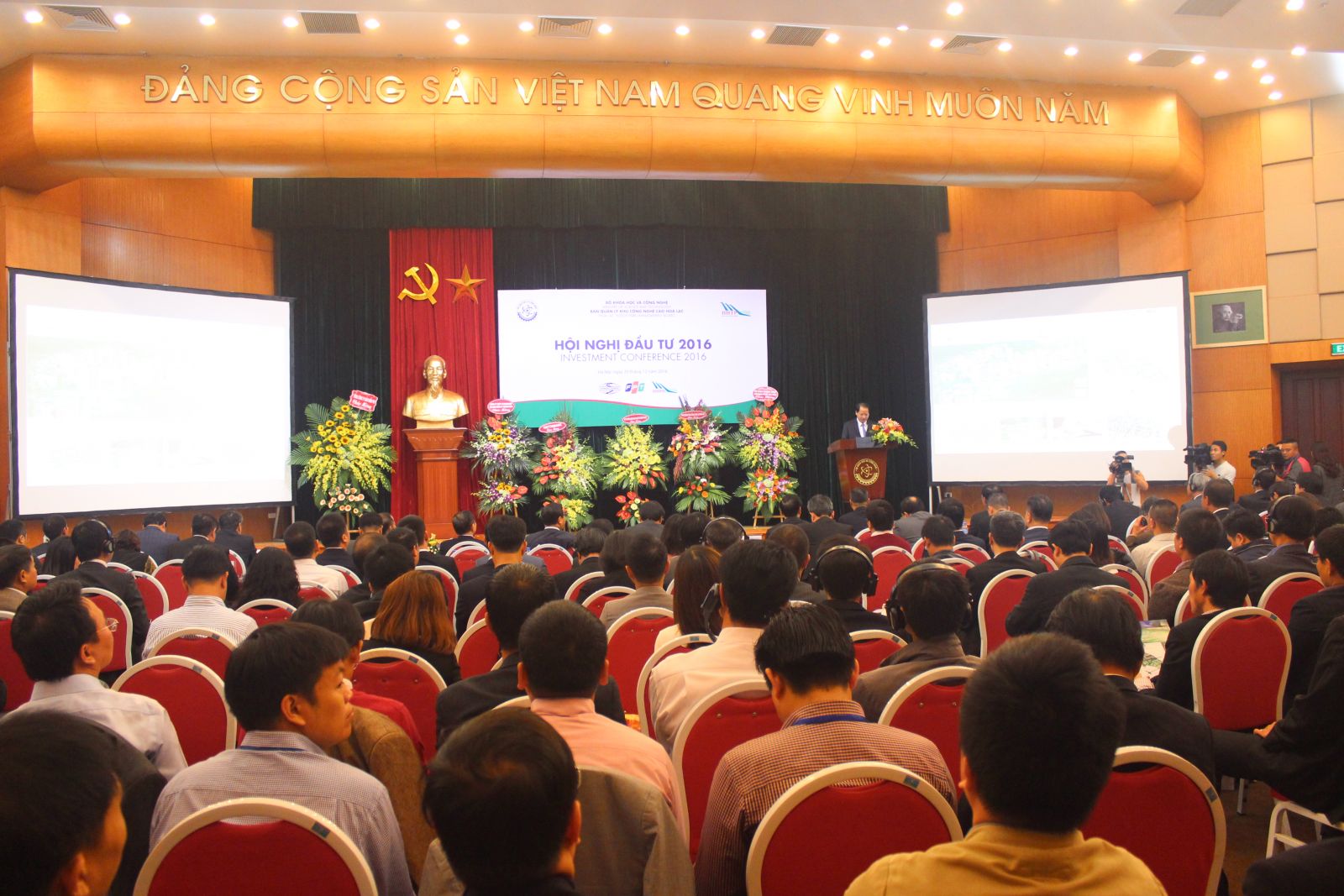 Conference panorama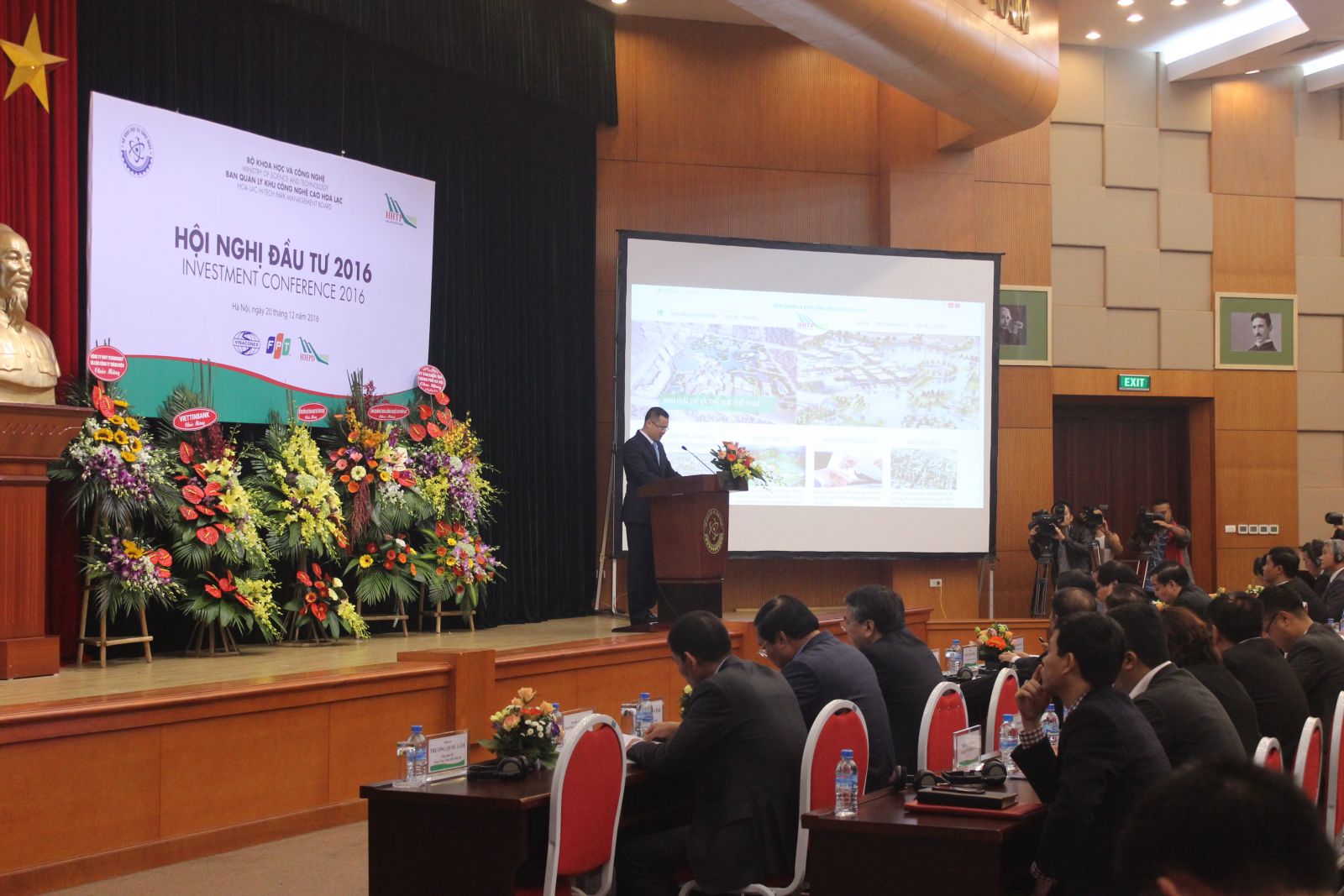 Deputy Minister of Science and Technology, Chairman of Hoa Lac Hi-Tech Park Management Board Pham Dai Duong made the opening speech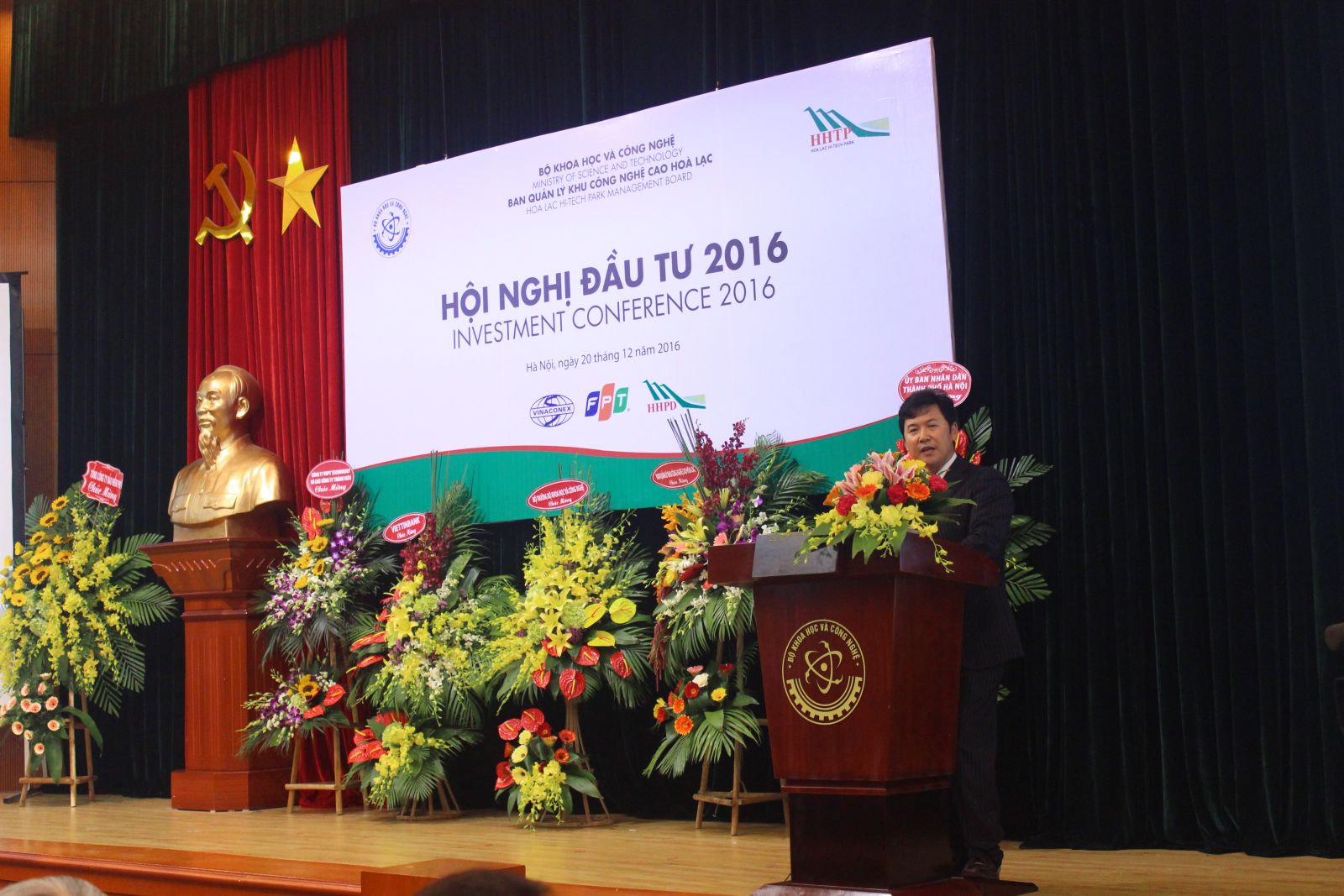 Mr Nagai Katsuro, Minister of Economic Affairs, Embassy of Japan in Vietnam made welcome speech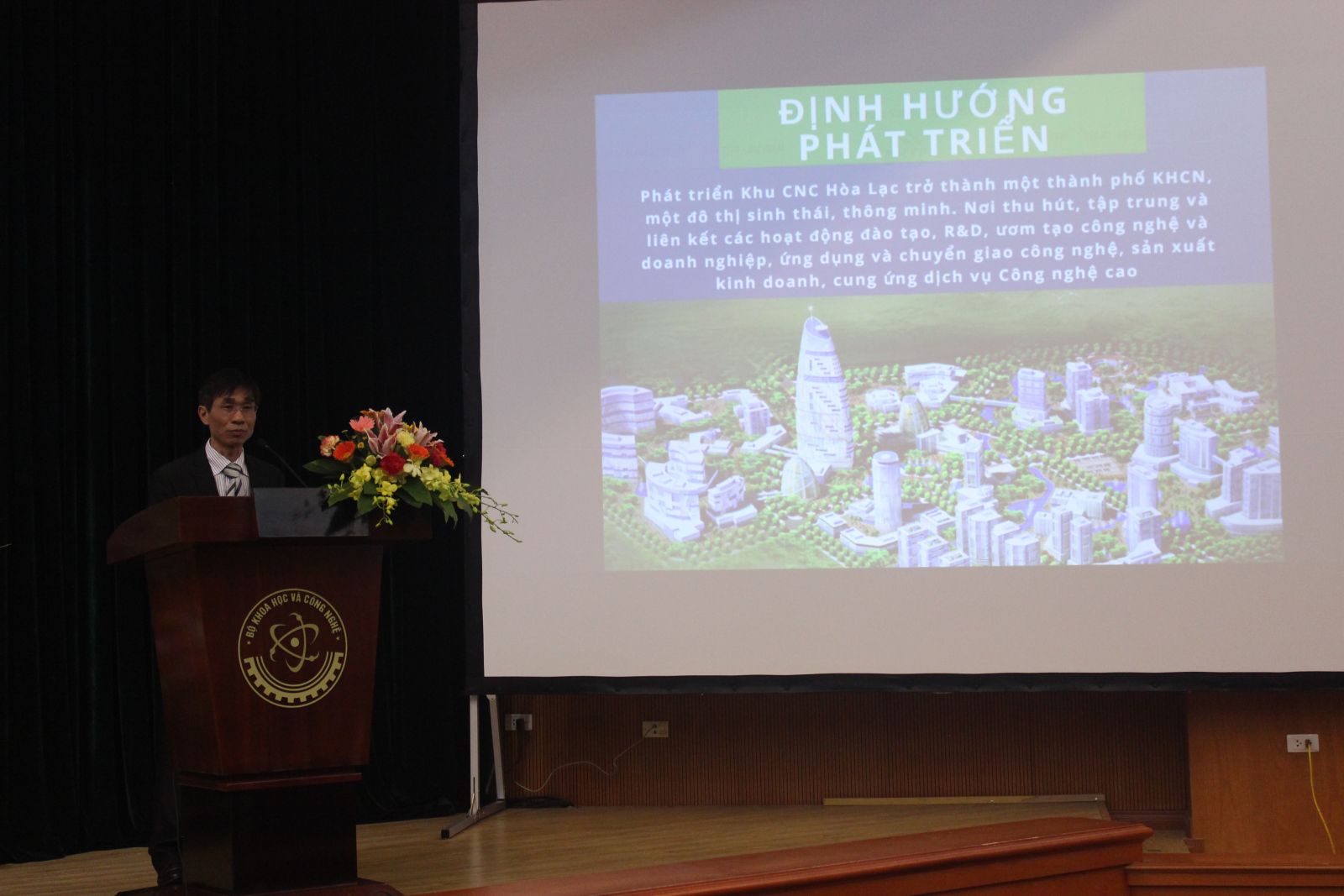 Vice Chairman Nguyen Trung Quynh presented the readiness of Hoa Lac Hi-Tech Park for investors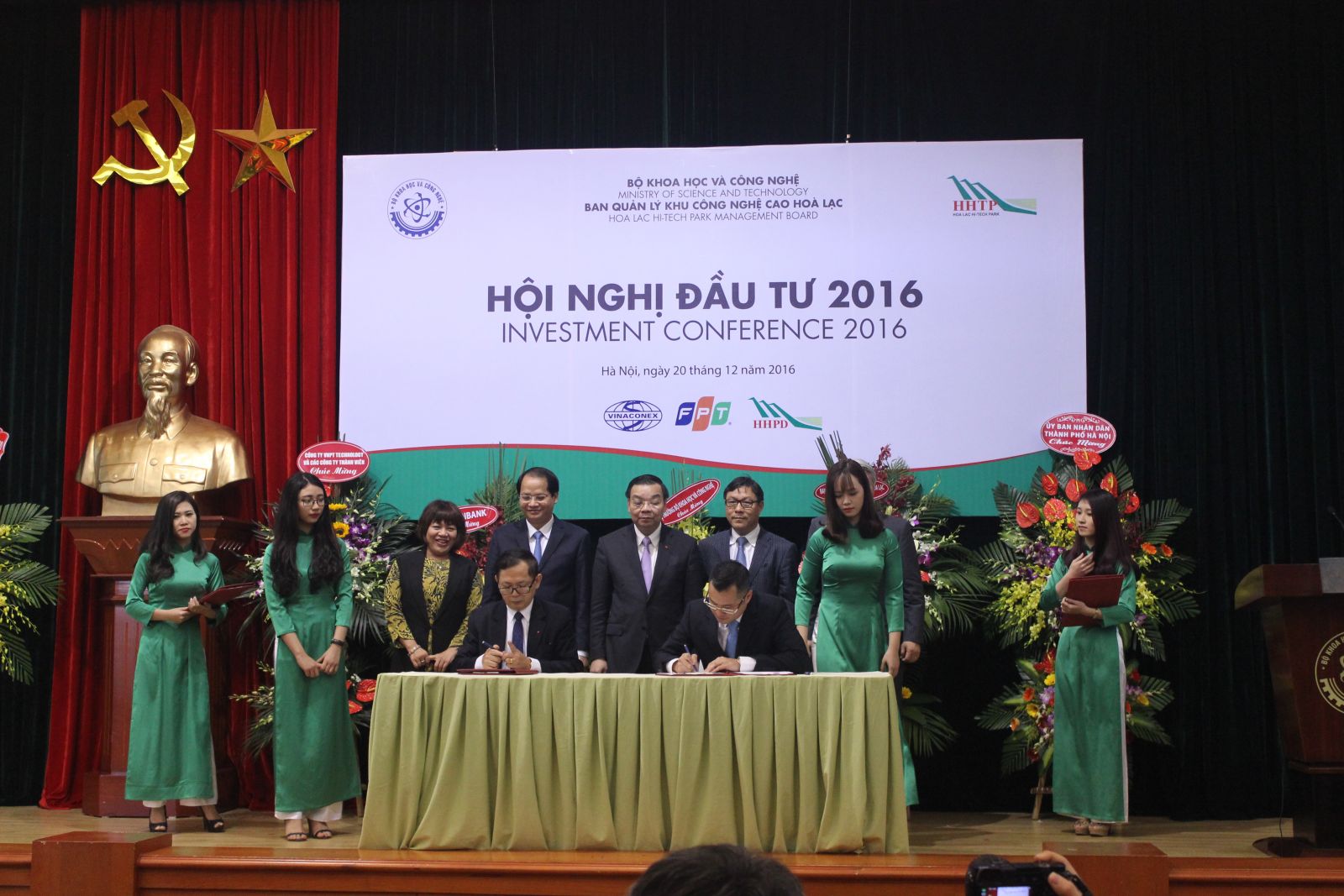 Signing cooperation agreement with Vietnam Academy of Science and Technology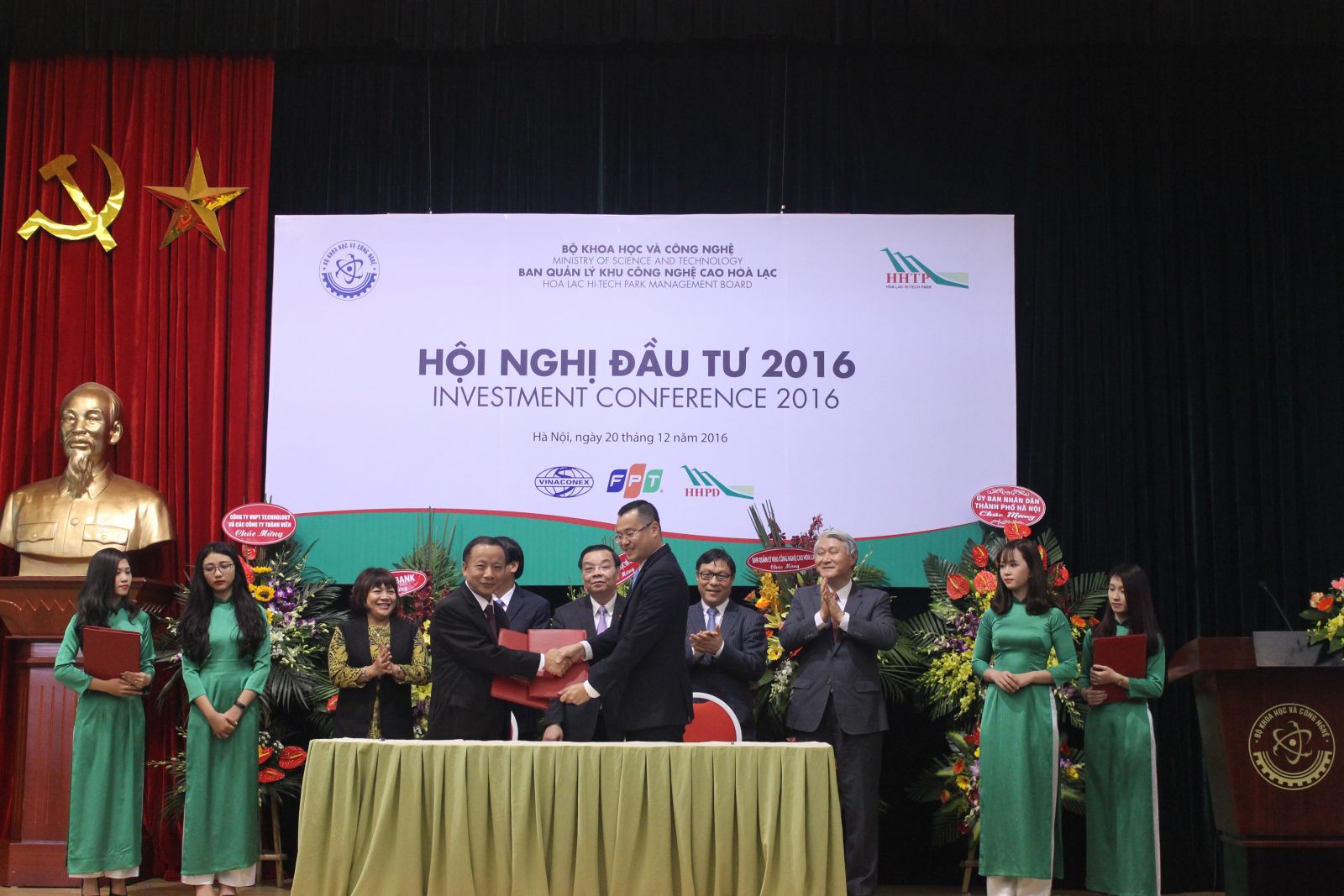 Signing cooperation agreement with Vietnam Small and Medium Business Association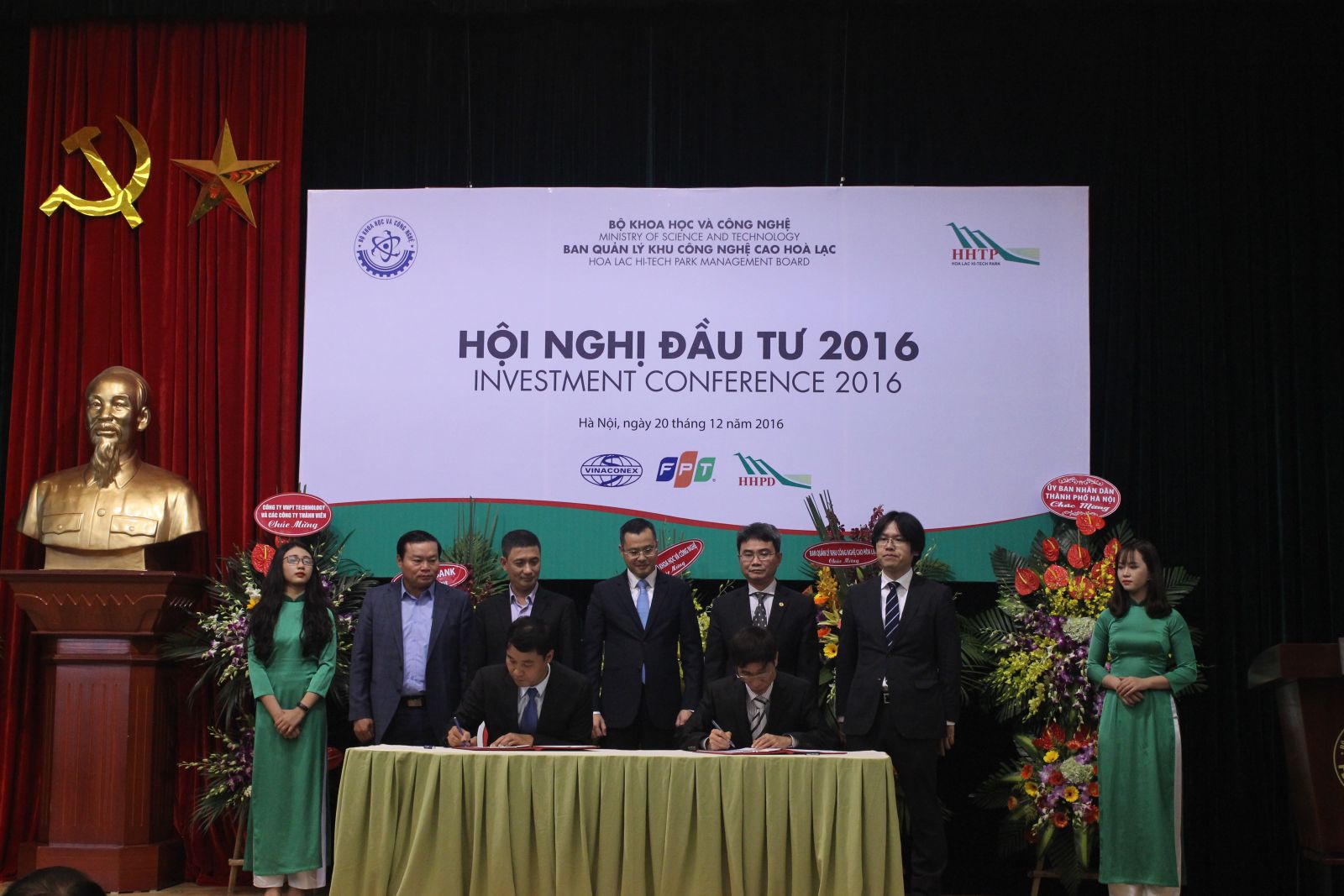 Signing cooperation agreement with Ha Noi National University
Signing cooperation agreement with Ha Noi Department of Science and Technology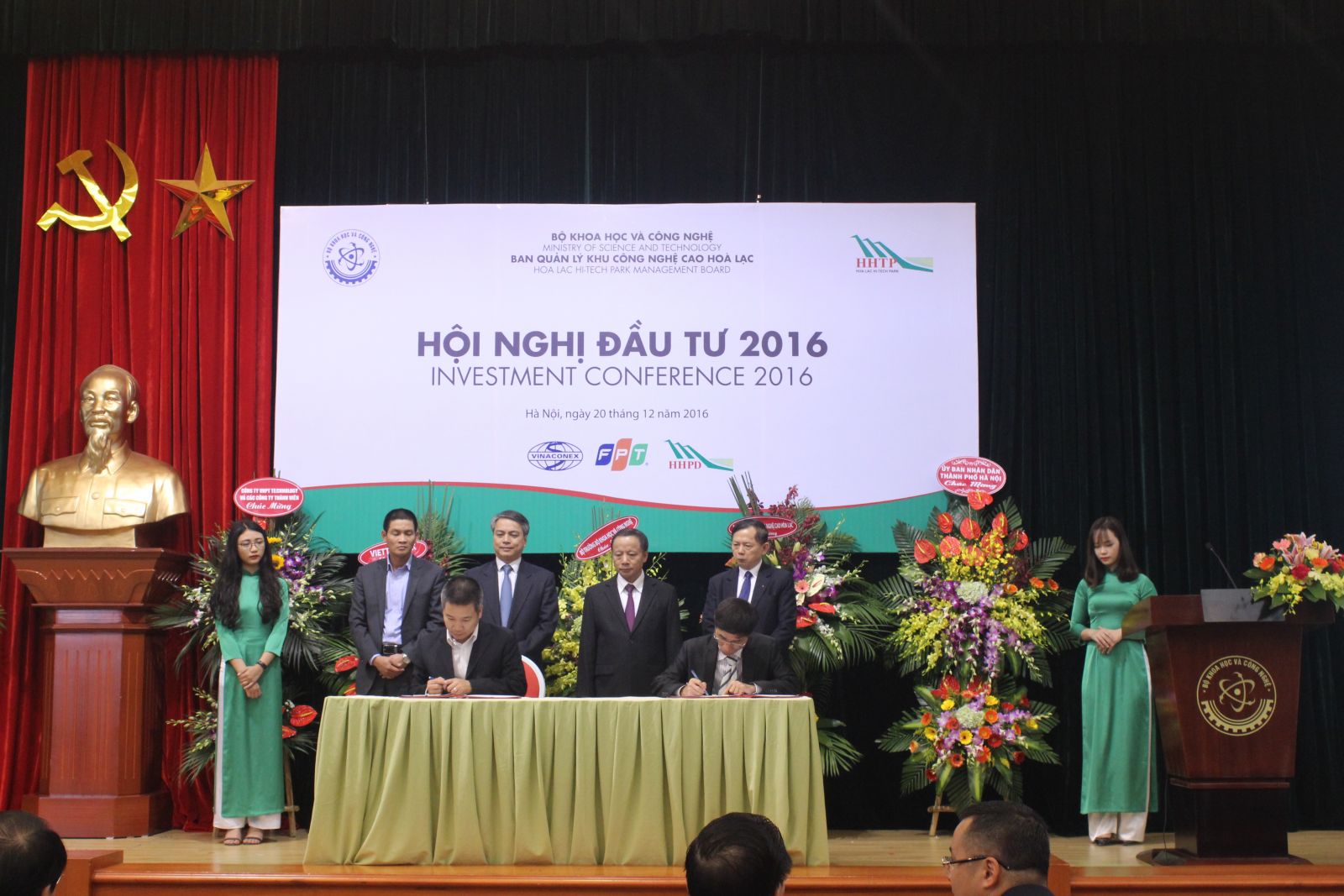 Signing cooperation agreement with Vietnam Innovative Startup Accelerator Ltd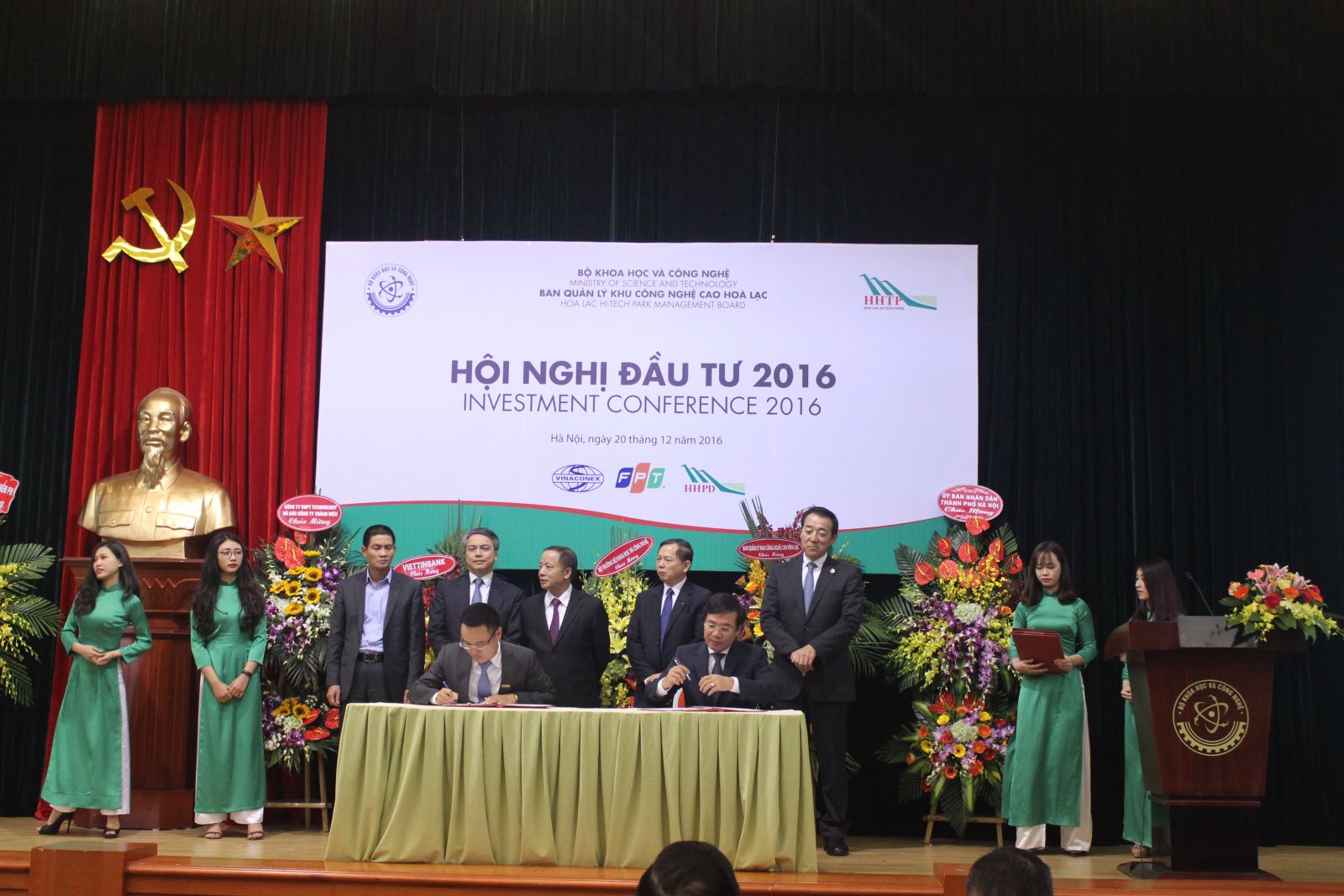 Signing cooperation agreement with Vietinbank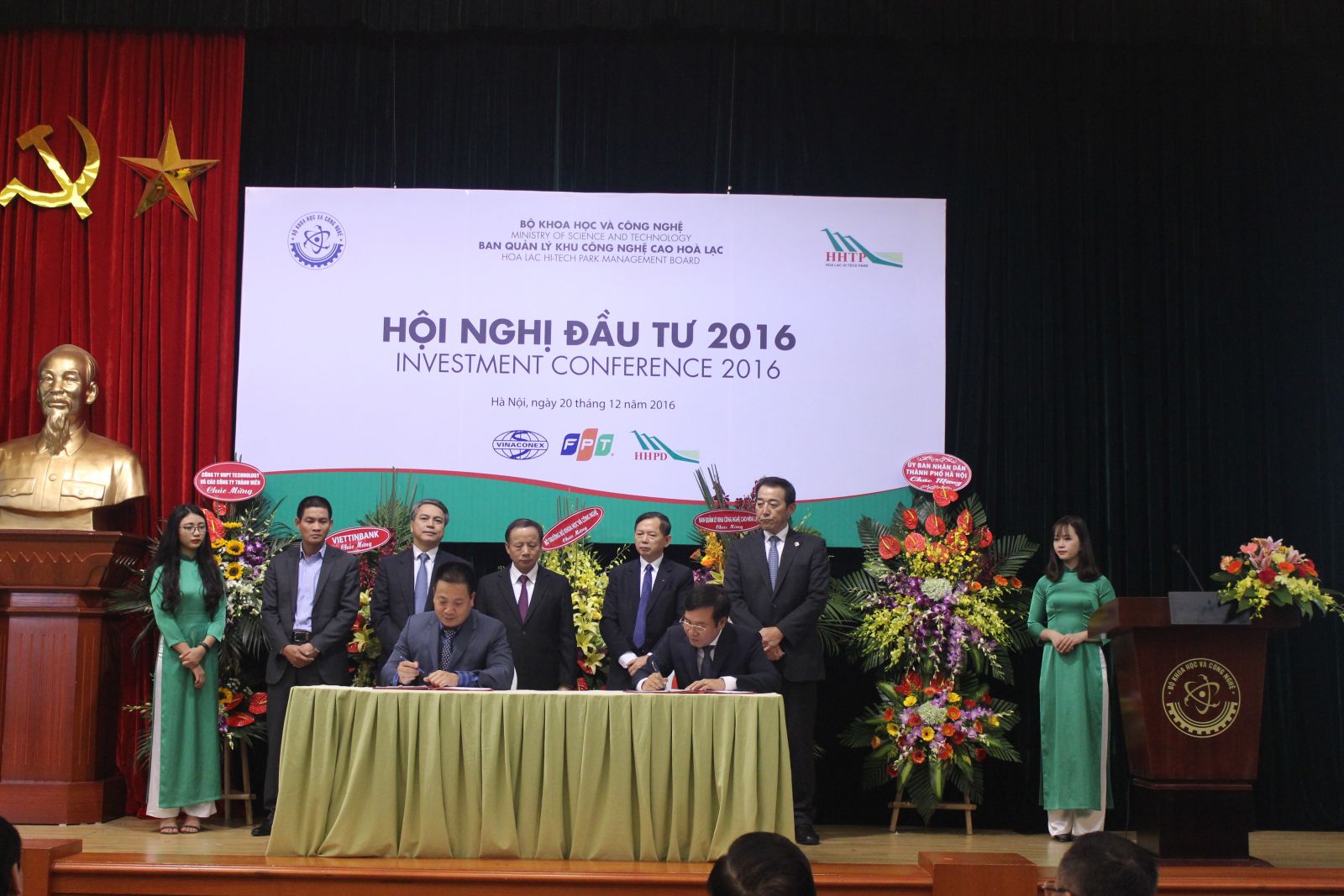 Signing cooperation agreement with Vietnam Posts and Telecommunications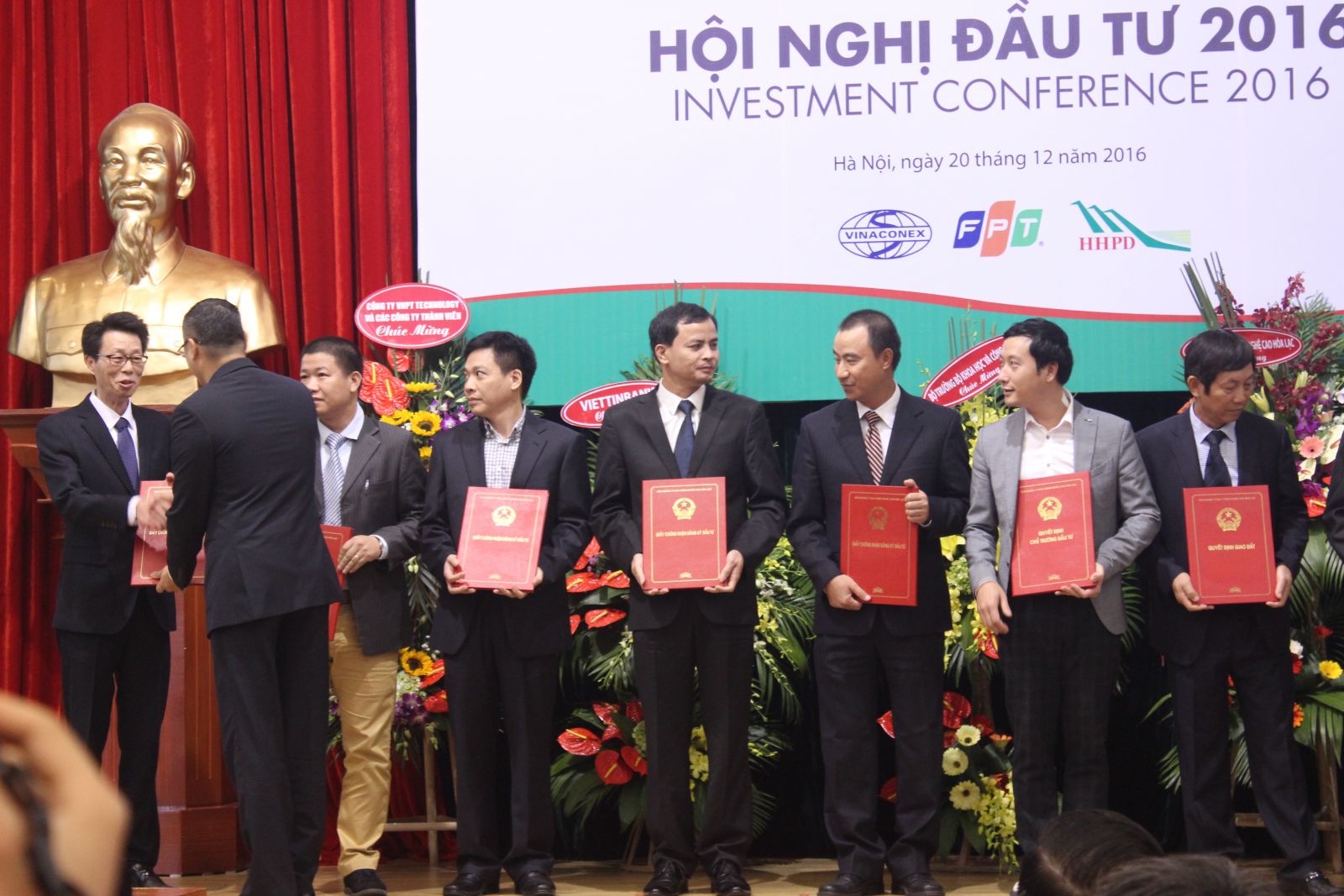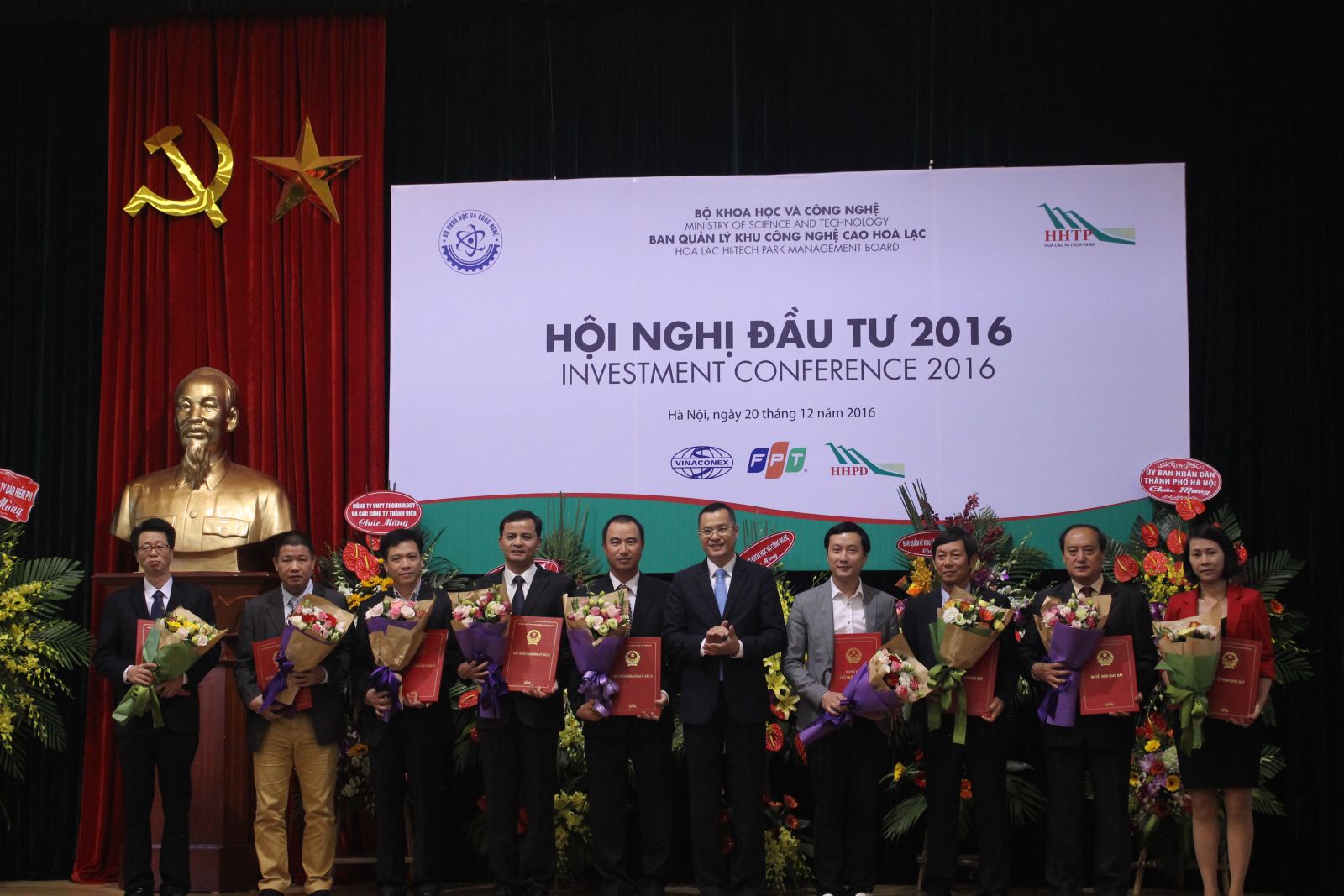 Granting Investment registration certificate for investment projects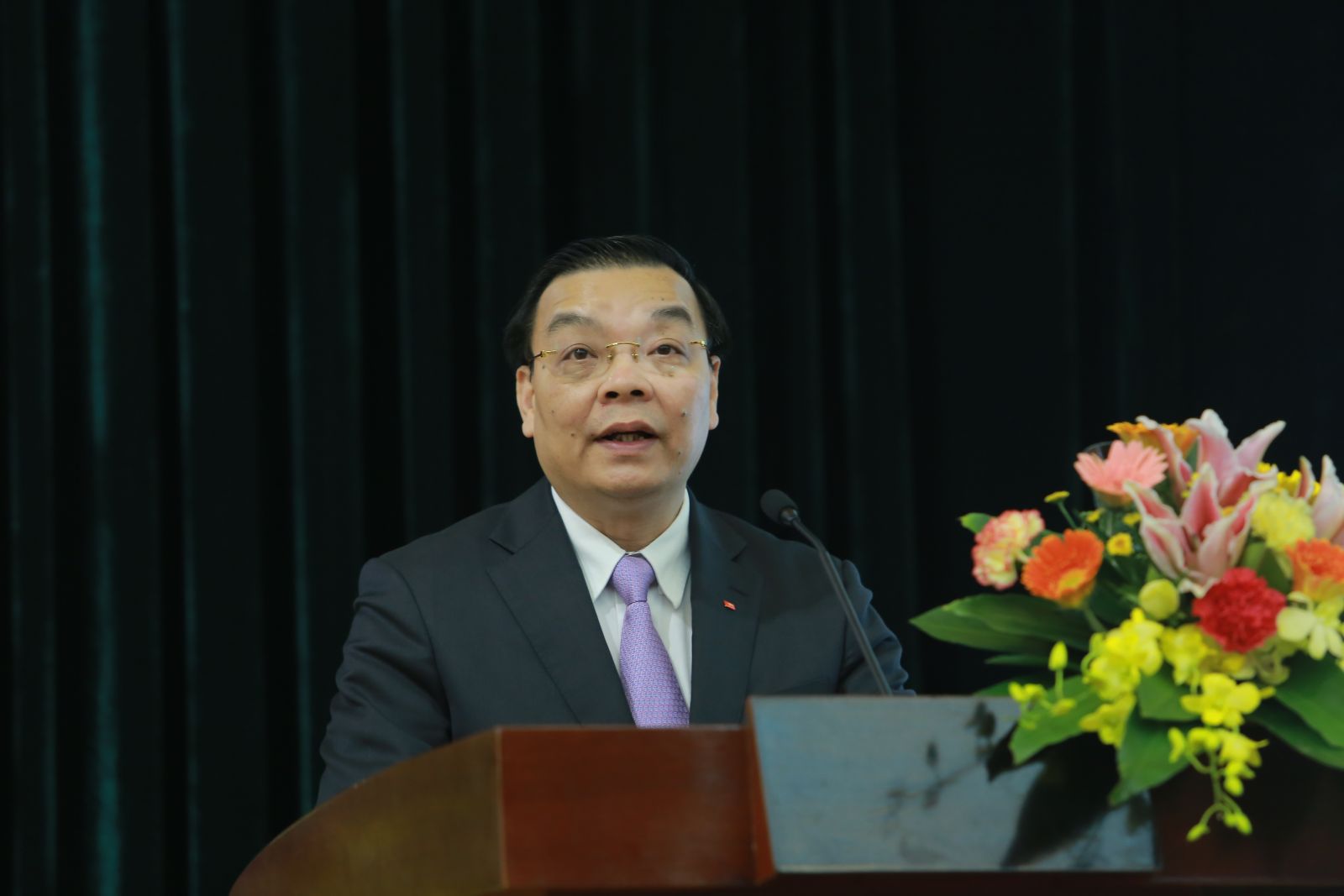 HE. Mr. Chu Ngoc Anh, Member of the Central Party Committee, Minister of Science and Technology made commanding statements
More Articles