Viet Nam's AI leadership status is blossoming: Forbes
Viet Nam has a strategic vision for AI innovation and it is blossoming, according to a recent article released by the Forbes.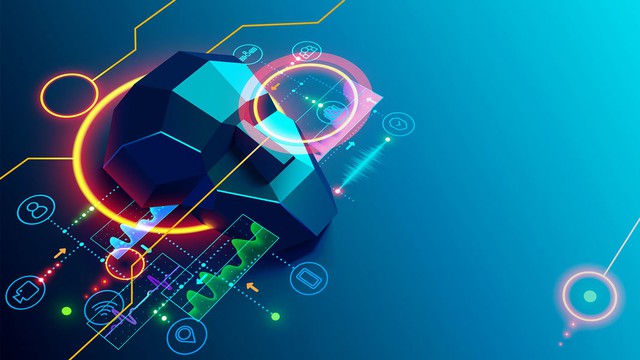 The revenue of the Information and Communication Technology (ICT) industry in 2021 was US$136,153 million, a solid increase compared to US$124,678 million in 2020, reported the Ministry of Information and Communications.
It is also estimated that the ratio of Viet Nam's value in ICT revenue reached 24.65 percent, a significant increase from previous years.
Viet Nam currently has over 64,000 digital technology enterprises, an increase of 5,600 enterprises compared to 2020, and there are nearly 1,000 Vietnamese branded ICT products and services.
Viet Nam has over one million IT workers, and over 80,000 university and college graduates with majors in information and communications technology.
The International Development Research Center in Canada and the UK's Oxford ranked Viet Nam 6th in ASEAN and 62nd in the world for the 2021 Government Artificial Intelligence Readiness Score.
This is the first time Viet Nam's AI Readiness Score reached 51.82 out of 100, which surpasses the global average of 47.72 and helps this country climb 14 places compared to last year.
The Forbes noted that the readiness of a country or territory toward AI technology is evaluated through three pillars–the government, technology, and data infrastructure.
The Vietnamese government has been investing heavily in AI and other digital technologies, such as machine learning, blockchain, big data analytics, the Internet of Things (IoT), and cloud computing.
"Recently the country approved the National Digital Transformation Program by 2025, with an orientation toward 2030. This demonstration of confidence is laying a solid strategy foundation for Viet Nam to become a powerful AI innovator in the years to come", the Forbes stressed.
In summary, Viet Nam has ambitious plans for its AI leadership, and Viet Nam hopes to be among the top four countries in Asia, when it comes to artificial intelligence advancement.
With major government policies in place to support AI R&D and application development the country is poised to make some giant leaps forward. OpenGov Asia reported that Viet Nam ranked 6th out of 10 ASEAN member countries and 55th globally in the 2022 Government AI Readiness Index, up seven places compared to 2021. The country's average score reached 53.96 (up from 51.82 in 2021), surpassing the global average of 44.61.
source: https://en.baochinhphu.vn/
More Articles