Viet Nam maintains competitive advantage in manufacturing: HSBC
Although overall foreign direct investment (FDI) dropped in 2022, manufacturing FDI remained resilient, highlighting Viet Nam's competitive advantage in the space, according to the HSBC's recent report "Viet Nam at a glance".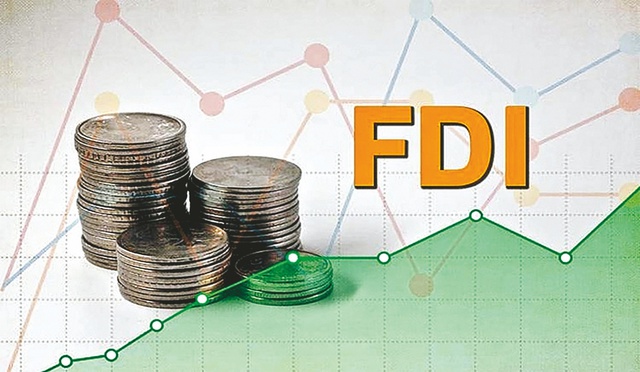 Viet Nam started 2023 with decent new FDI inflows of US$1.2 billion. Despite the near-term global electronics down-cycle, tech companies continue to invest in Viet Nam.
The latest development came from Chinese display maker BOE, a supplier of both Apple and Samsung, planning to invest up to US$400 million to build two factories.
Meanwhile, European business sentiment showed similar optimism, as indicated in the latest quarterly survey from the European Chamber of Commerce in Viet Nam.
Exports subsequently plunged by 21.3 percent year-on-year, led by falling shipments in electronics, textile and footwear, and machinery and equipment. Viet Nam registered a decent trade surplus of US$3.6billion in January.
While a clearer picture of domestic demand will emerge with the release of February data, early signs indicate that consumption is still holding up.
Viet Nam licensed as many as 153 FDI projects with total registered capital of US$1.2 billion in January, reported the General Statistics Office.
This showed a year-on-year surge of 48.5 percent in the number of projects and a three-fold rise in the amount of investment capital.
Viet Nam is likely to attract US$36-38 billion in FDI this year, reported the Foreign Investment Agency under the Ministry of Planning and Investment (MPI).
The above figure would come as a result of good economic performance in 2022 and increased efforts to improve the business environment, thus helping the Southeast Asian nation to win trust from investors.
Earlier, in 2022, the country attracted approximately US$27.72 billion in FDI, equivalent to 89 percent of the figure recorded in the previous year.
However, the disbursement of FDI stood at an estimated US$22.4 billion, up 13.5 percent year on year./.
source: https://en.baochinhphu.vn/
More Articles