Hoa Lac Hi-tech Park: Hanwha Aero Engines Project to make groundbreaking
On 21/9, the groundbreaking ceremony of Hanwha Aero Engines factory took place at Hoa Lac Hi-tech Park (HHTP). This is one of the first investment projects in Vietnam related to the aviation industry. The factory will produce aero engine parts, components for leading aviation brand such as General Electric (GE), Pratt & Whitney (PW) và Rolls-Royce.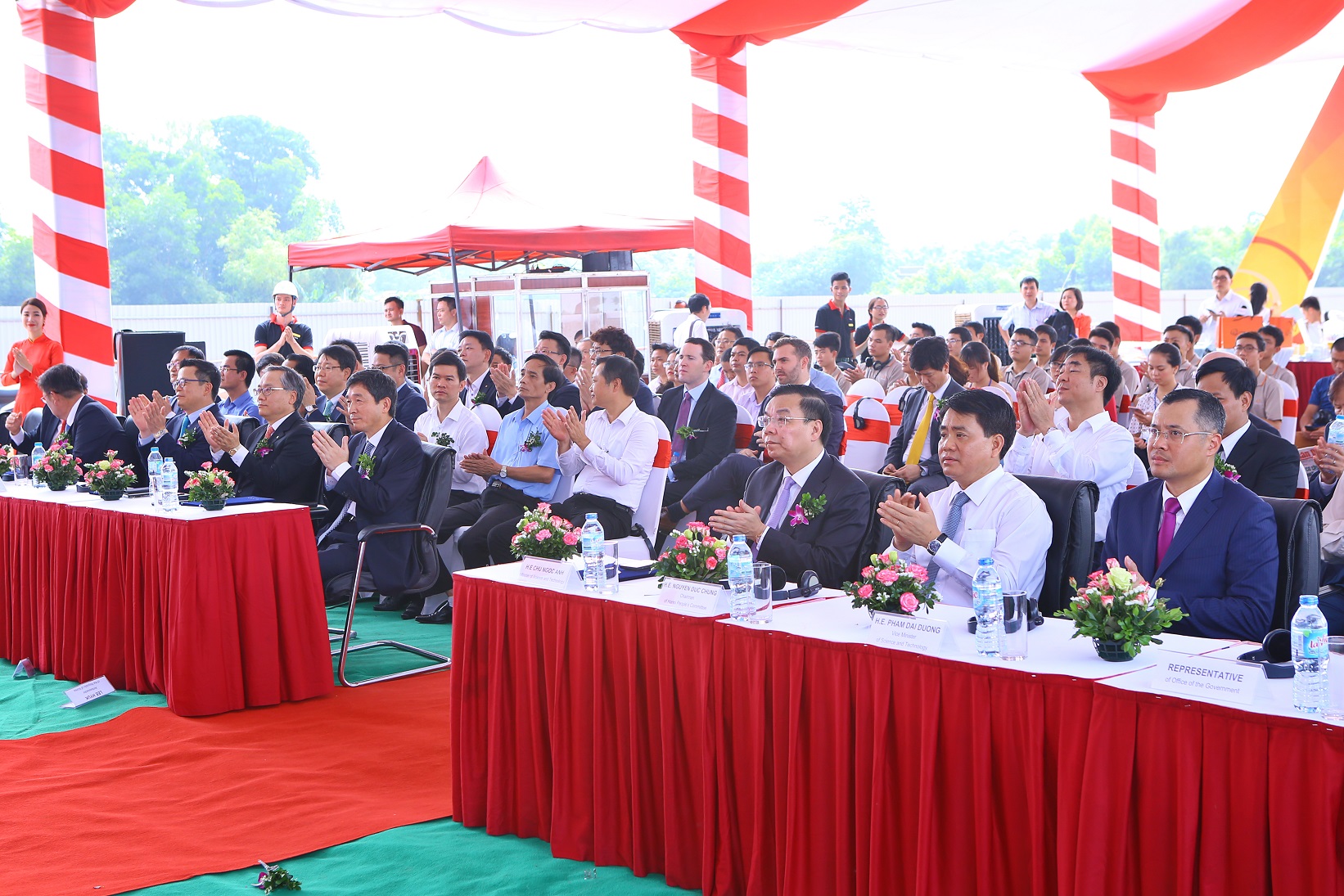 Representatives at the ceremony
Attending the ceremony are H.E. Mr Chu Ngoc Anh, Minister of Science and Technology; H.E. Mr Nguyen Duc Chung, Chairman of Hanoi's People Committee; H.E. Mr Pham Dai Duong, Vice Minister of Science and Technology, Chairman of HHTP Management Board, H.E. Mr Lee Hyuk, Korean Ambassador to Vietnam as well as representatives from different departments of Ministry of Science and Technology, Hoa Lac Hi-tech Park Management Board, Hanwha Techwin Company, Korea Business Association at Vietnam, etc.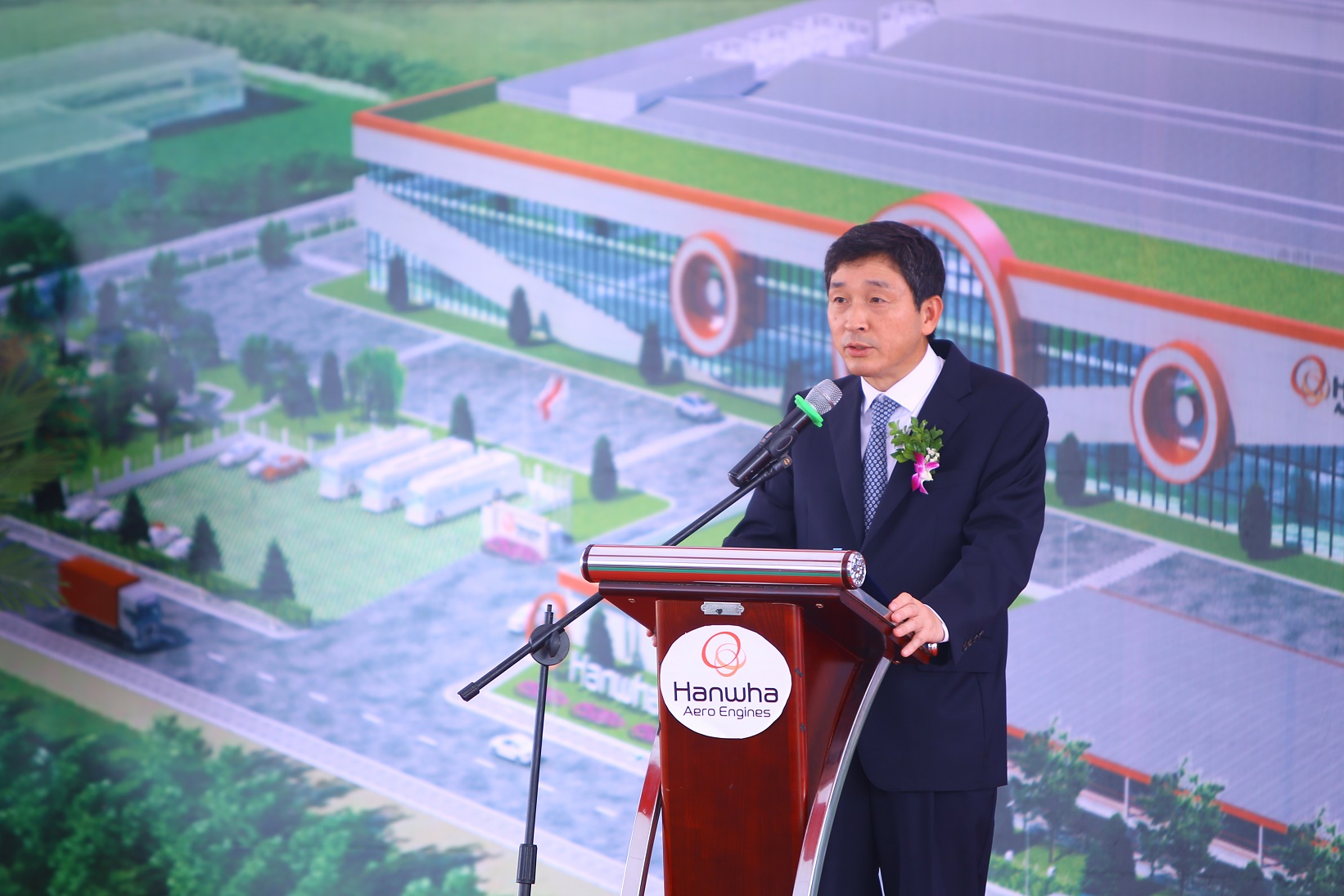 Ambassador Lee Hyuk spoke at the ceremony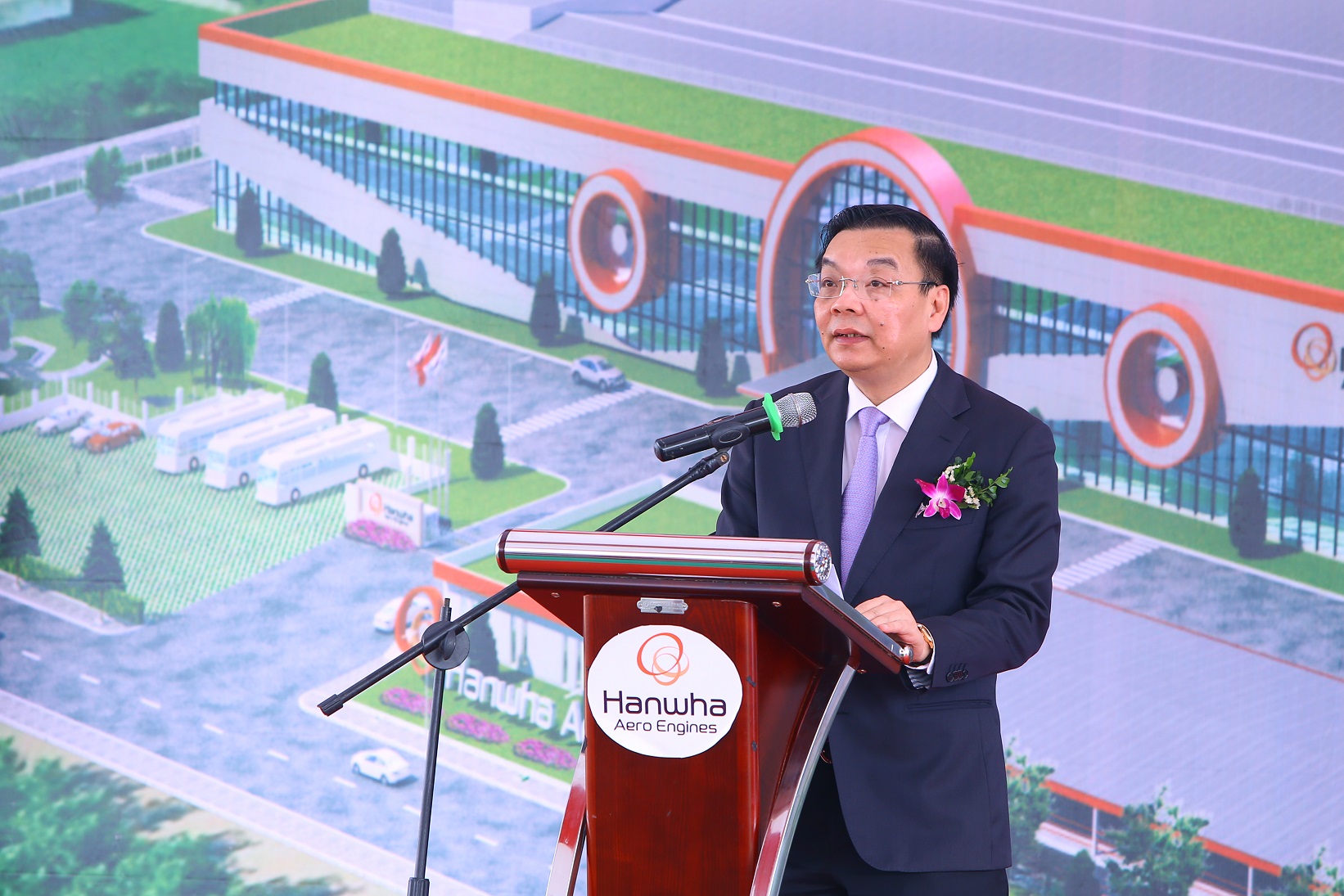 Minister Chu Ngoc Anh made a speech at the ceremony
Speaking at the ceremony, H.E. Mr Chu Ngoc Anh, Minister of Science and Technology highlighted that the event is significant as the two countries are celebrating the 25th anniversary of diplomatic relations. Hanwha Aero Engines Project will create a knock-on effect, helping HHTP to attract more foreign investors in the near future, the Minister said, adding that they will make major contributions to enhancing scientific and industrial potential in the northern region in particular and Vietnam in general.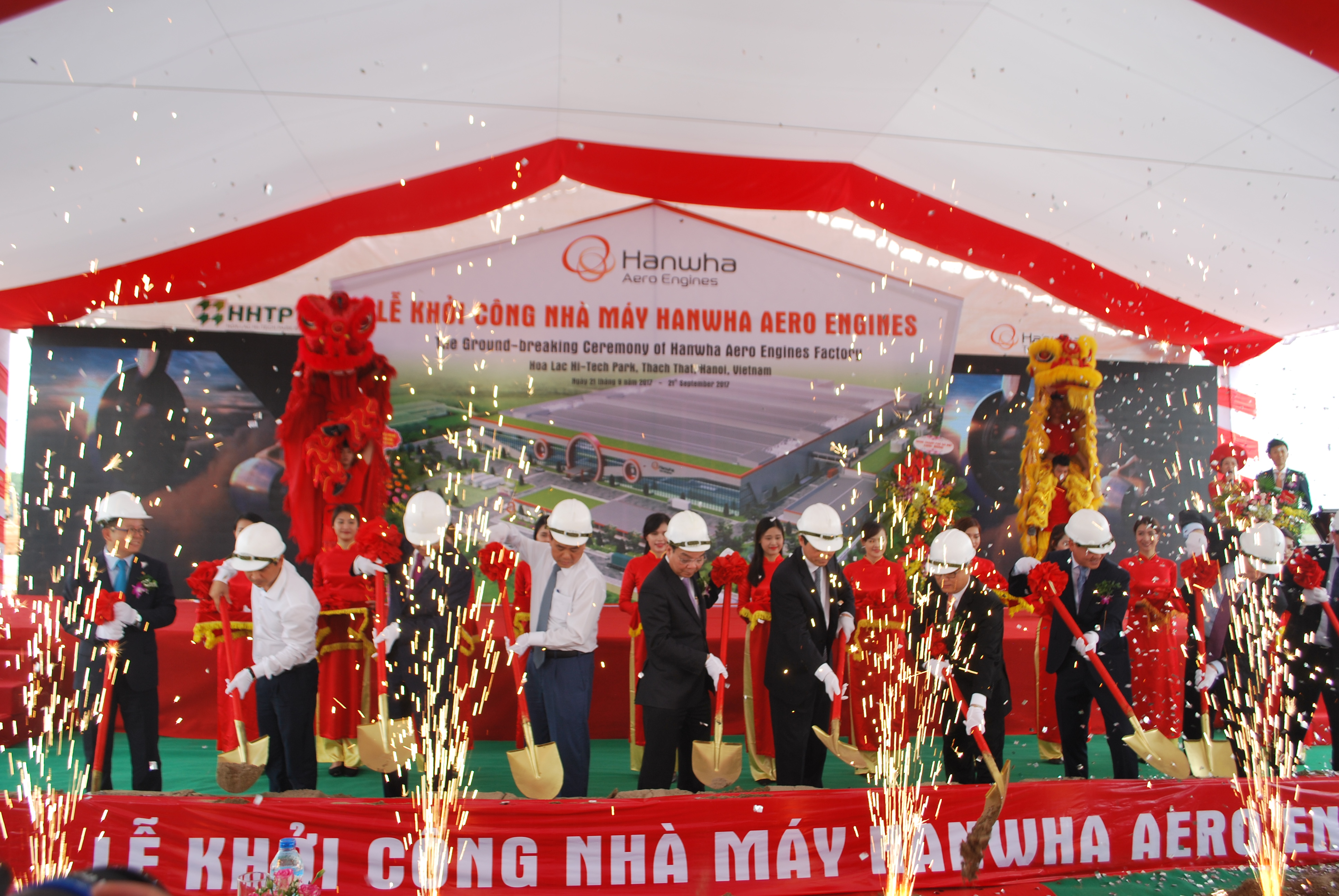 Representatives performed the groundbreaking ritual of Hanwha Aero Engines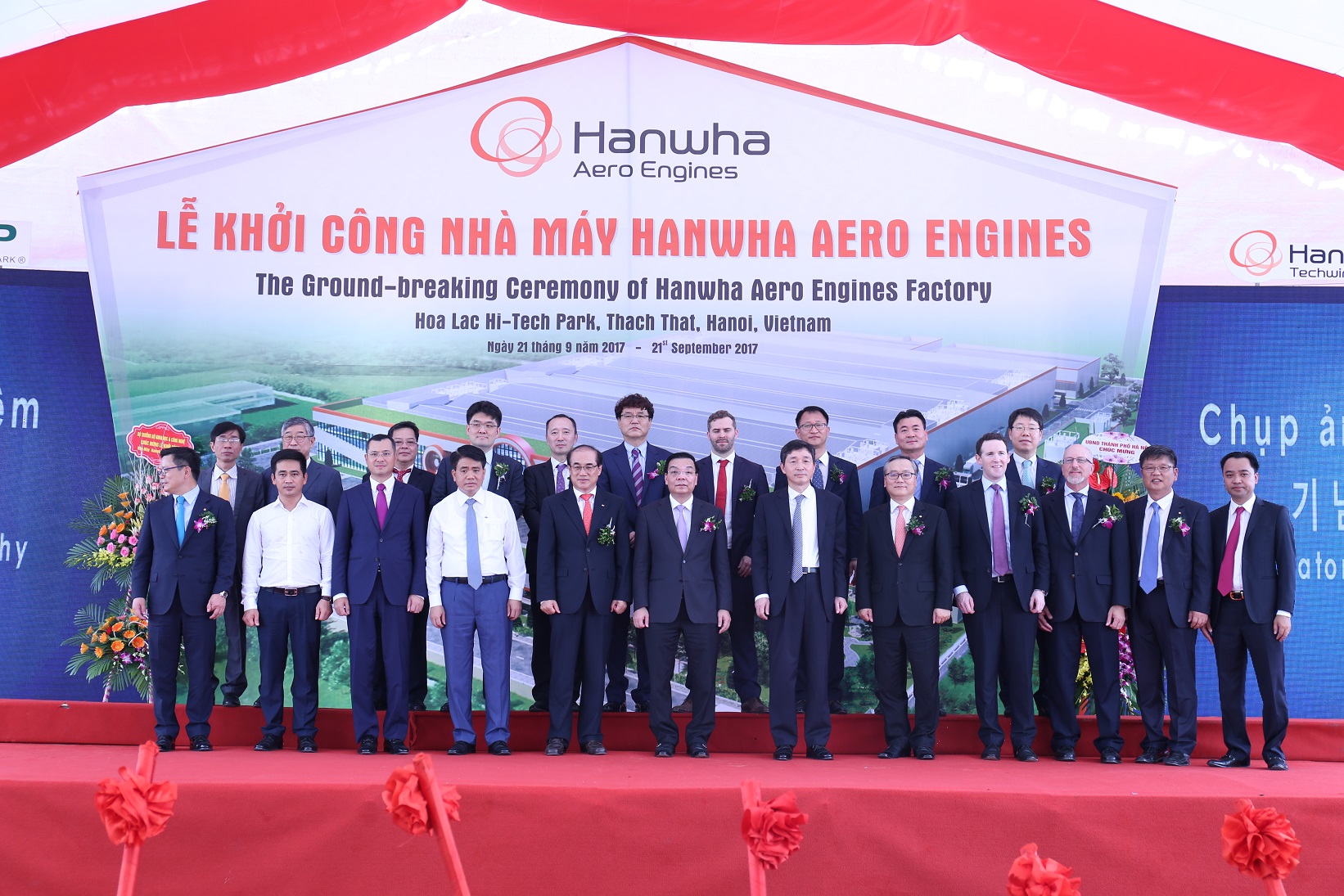 Representatives taking photo at the ceremony
Hanwha Aero Engines factory is invested with the total investment capital of USD 200 million and is having expansion plan of USD 260 million over the total area of nearly 97.000 m2 at HHTP to produce aero engine parts and components. By the end of April 2018, the first factory is expected to be finished and will go into action, the remaining two factories is respectively built and completed by 2022. This project will provide work for approximately 900 labours.
More Articles