PM to attend Industry 4.0 Summit and Expo 2018
PM Nguyen Xuan Phuc will convey Viet Nam's message on the fourth industrial revolution at the Industry 4.0 Summit and Expo 2018, which takes place in Ha Noi from July 12-13 under the theme of "Vision and Development Strategy in the Fourth Industrial Revolution".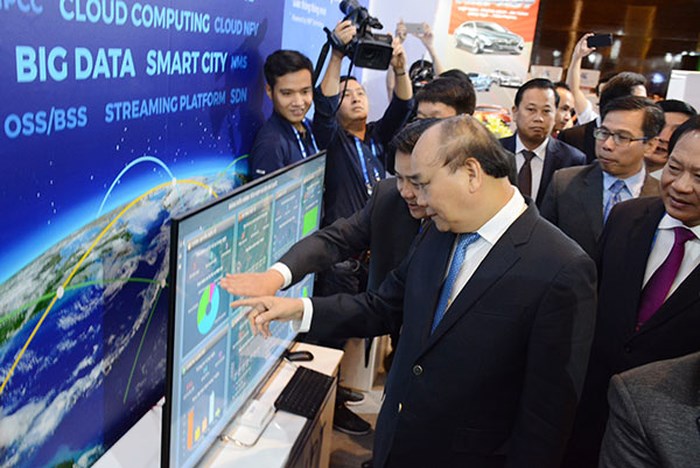 The event aims to serve for action plans and national strategy on the nation's fourth industrial revolution. Over the recent years, ministries and agencies have actively responded to Directive No.16/CT-TTg on strengthening the ability to access the Fourth Industrial Revolution.
It is expected to welcome around 1,700-1,800 foreign and domestic delegates.
The highlight in the event is the summit, which is chaired by PM Nguyen Xuan Phuc and Chairman of the Central Economic Commission Nguyen Van Binh. The summit focuses on the nation's guideline and policies on the fourth industrial revolution, attracting the participation of speakers from the World Economic Forum (WEF), the United Nations Industrial Development Organization (UNIDO), the World Bank and some Vietnamese ministers.
Five conference sessions will also be organized, concentrating on crucial issues of the fourth industrial revolution, including the building of smart cities, the development of smart manufacturing industry, the next generation of banking and finance, and visions and development strategies for smart agriculture.
Remarkably, an international expo will be organized to introduce solutions and services in such key areas as agriculture, industry, energy, telecommunications, health, transport, finance-banking, and e-commerce.
It promises to bring visitors new technological experiences with smart manufacturing applications and leading tech products in the fields of smart factory, automation, 3D printing, AI and robotics, smart sensors, big data, blockchain, network security, industrial Internet of Things (IIoT), e-KYC, cloud computing, mobile device software, authentication, and customer experience solutions.
The Vietnamese Government is concerned about taking advantage of the digital industrial revolution, construction and development of the digital economy and smart industry, regarding it as key tasks of the economic restructuring in line with renovation of the growth model.
source: chinhphu.vn
More Articles